by Egyptian Chef's Association 
Ron Pickarski, Vegan Executive Chef
Published by: Eco-Cuisine
Veteran Executive Chef, IKA Culinary Olympic Gold Medalist, and vegan pioneer, Chef Ron Pickarski offers new exquisite vegan cuisine focused on ancient, traditional, and modern vegan proteins, plant-based ingredients, unique vegan cooking techniques and vegan speed scratch*. With more than 400 plant-based vegan recipes and 1200 variations, The Classical Vegetarian Cookbook for Professional Chefs and Inspired Cooks addresses vegan proteins, French mother sauces, a few unique side-dishes plus more than 100 classical French and modern American vegan pastries.  
Chef Ron Pickarski addresses the core skill sets a professional or personal cook needs to effectively prepare vegan cuisine in a manner that satisfies the consumer, generates a commercial profit and delivers on nutrition. This book was written by a culinary educator for culinary educators, for students, chefs and cooks distilling vegan cuisine in a foodservice operation.  It is not only a comprehensive resource textbook for anyone who wants to learn the core competency skills in preparing vegan dishes but also serves as a companion guide to existing curriculums. The recipes put the culinary theory into practical applications giving the student and chef a complete educational experience and practical menu solutions. 
The Classical Vegetarian Cookbook for Professional Chefs and Inspired Cooks covers the following specific areas; 



Understanding vegetarian and vegan cuisine.


Vegan protein & nutritions.


Vegan ingredients.


Vegan savory cooking techniques.


Vegan pastry techniques.

Vegan entrees, sandwiches & smoked proteins.

Vegan speed scratch.

Consumer dietary preferences.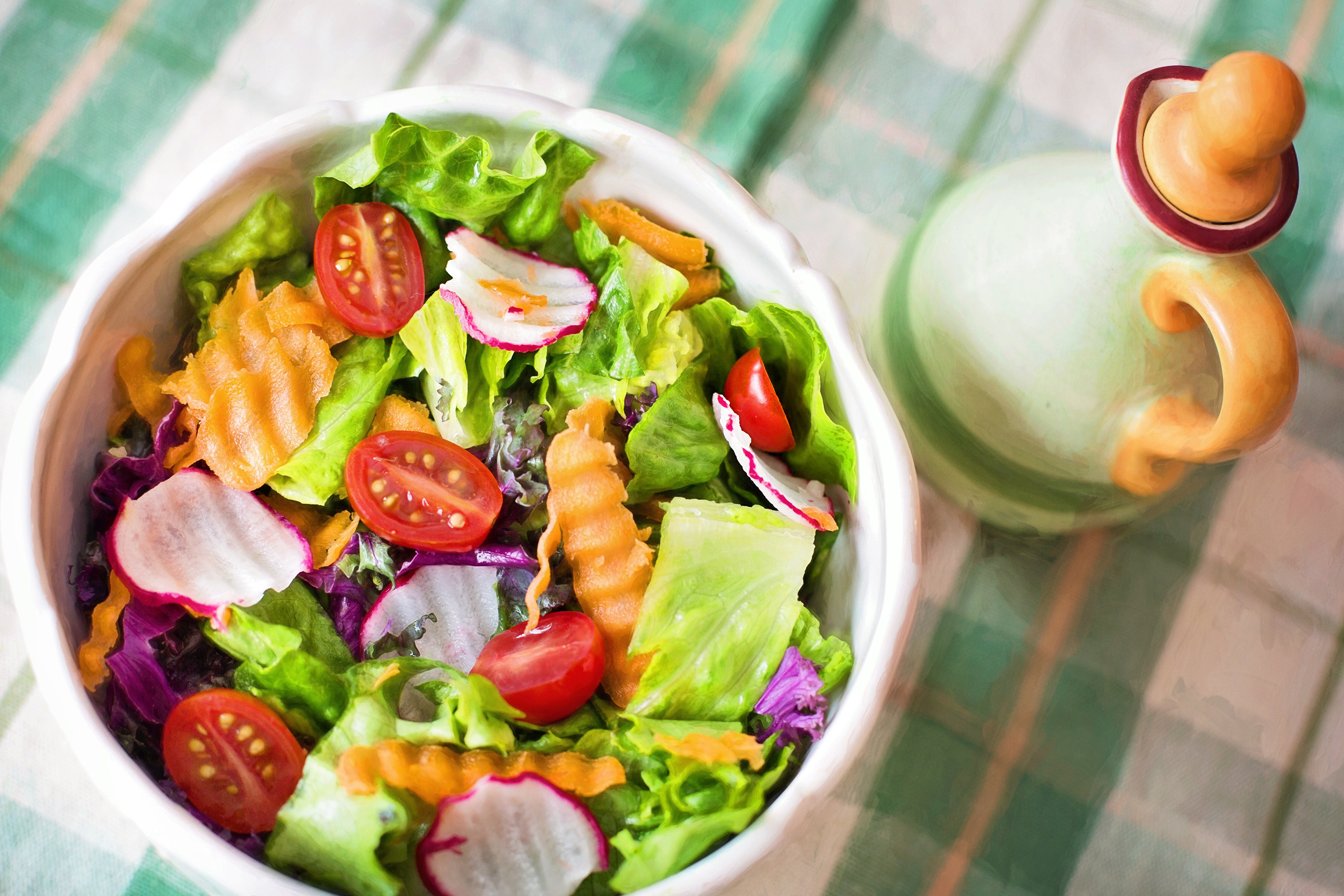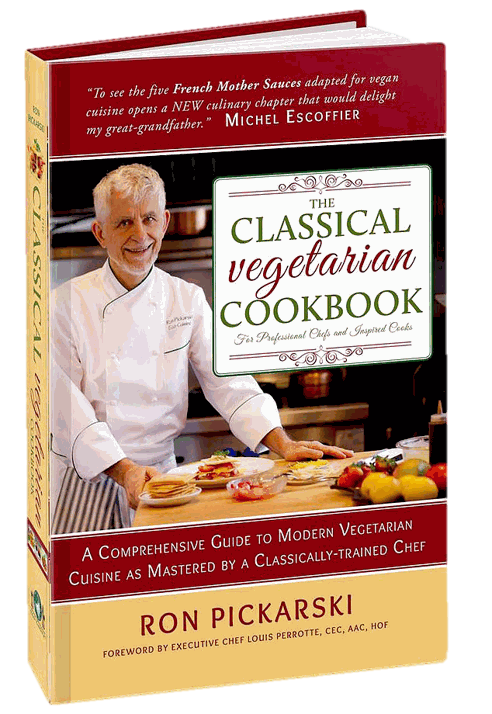 The Classic Vegetarian Cookbook


Chef Pickarski's pioneering work brings pulses to the centre of the plate as a balanced protein entrée is one of his culinary accomplishments. As a valuable source of dietary protein he believes that pulses, like meat, belong in the centre of the plate. As a professional vegetarian (vegan) plant based chef he has taken pulses to Gold Medal status in the International Culinary Olympics in Germany. As a culinologist** he develops vegan proteins for foodservice and industrial applications using an array of pulses.  With an emphasis on entrees, sauces and desserts Chef Pickarski takes pulses into the 21st century with class.
The United Nations Food and Agricultural Organization (FAO) named Chef Ron Pickarski of Boulder Colorado as one of ten international chefs to be their 2016 Year of Pulses Chef of North America in a special IYP publication on pulses. In its 68th session, the UN General Assembly proclaimed 2016 as the International Year of Pulses and gave the FAO its mandate to coordinate the activities of the year and undertake a publication on pulses to raise awareness. The UN chose to collaborate with a few of the most prestigious chefs in the world who would be the face of a special United Nations 2016 IYP book  and to support their efforts in promoting pulses.
*Speed Scratch" is fast becoming a celebrated buzz word in the culinary world. The term was most often associated with catering or institutional cooking when the first part of the cooking is prepared off-site in a large kitchen and the final dishes are finished at the event or in the cafeteria. 
But these days, home cooks everywhere are embracing speed scratch cooking for themselves. The basic concept of speed scratch cooking at home is using convenience or ready-made products and adding a few fresh ingredients to personalize and round out the meal. The result is a homemade, ready to eat meal made in minutes that is also healthful and appetising.
**Culinology is characterized by the blending of food science and culinary arts.